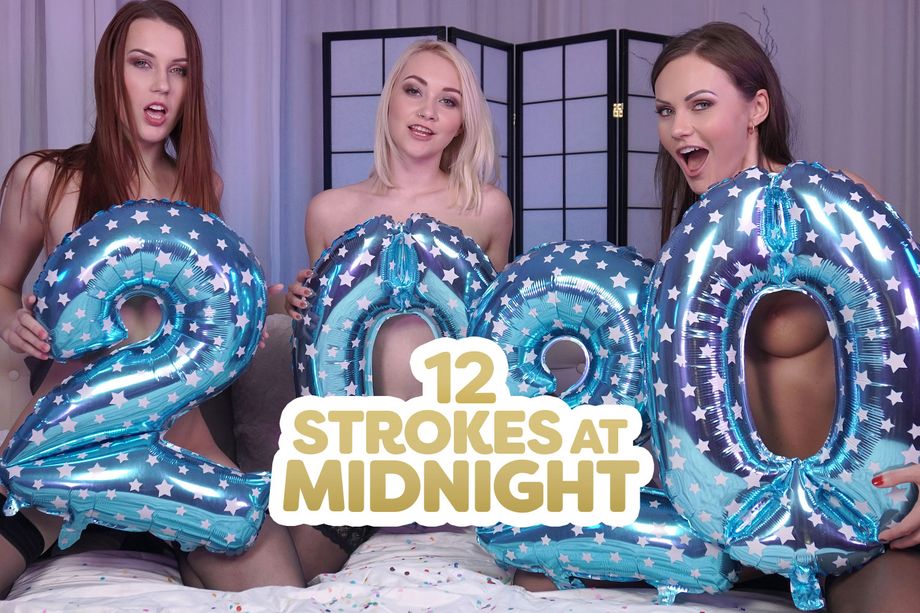 18VR - 12 Strokes At Midnight - Marilyn Sugar, Tina Kay, Charlie Red
New Year, New you! You're at a boring ass NYE party and wondering what hopeless new years resolution you'll blindly set for yourself. What about less one-night stands and more of those deeper connections? Just when you finally convinced yourself, a super hot babe from across the room starts giving you the eyes. Alright, she wants the D. But wait... plot twist: she's gifting her virgin friend a first time fuck. Are you hearing this right? Holy moly, are you really gonna take her V-card in a foursome to start the year? Fuck resolutions, right? Grab your VR headset, celebrate the New Year with a bang and surrender your dick to those three nymphos.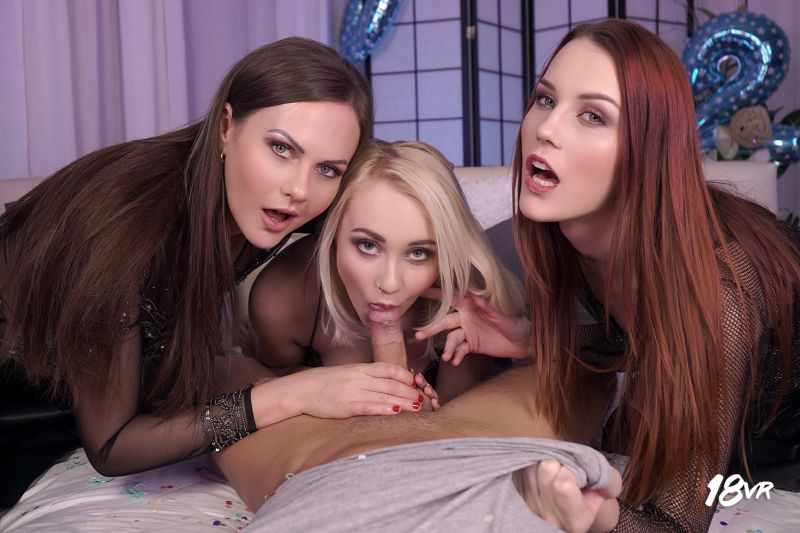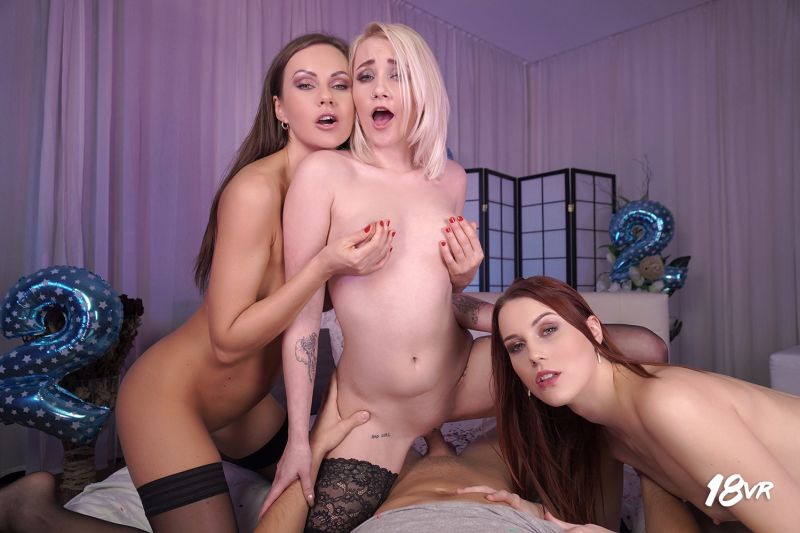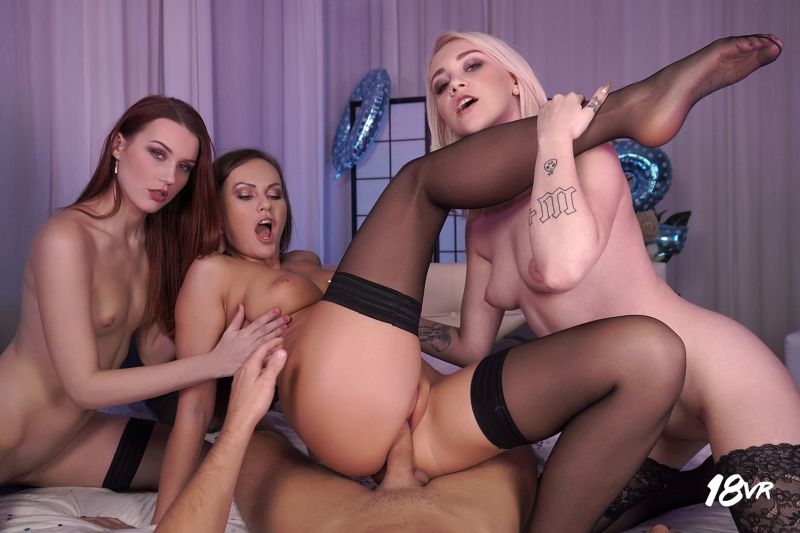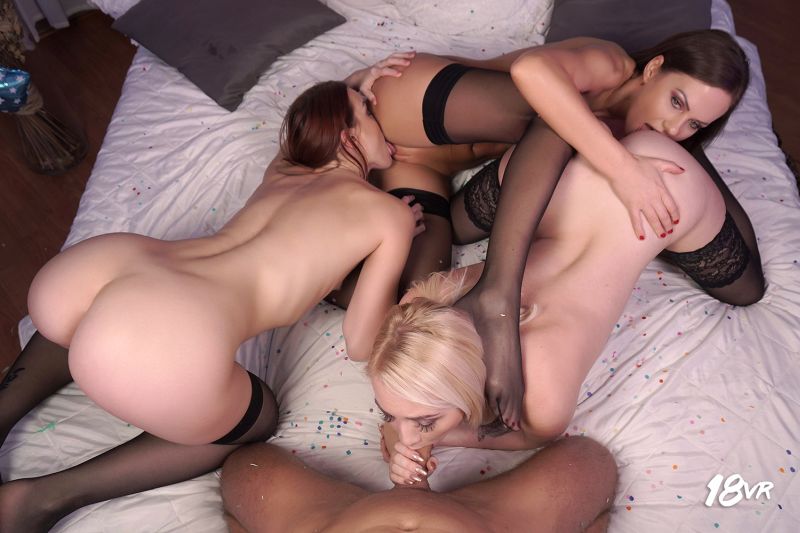 Details
Time: 53m 6s
Cast: Marilyn Sugar, Tina Kay, Charlie Red
Video: https://18vr.com/vrpornvideo/12_strokes_at_midnight-324878/
Status
This video has been requested for scripting. You can influence whether it goes on the active script queue by voting below. Current interest level: (11 votes).
Related Content
Home | Recent Scripts | Sorted by Studio | Work in Progress | Requests | Follow on Twitter